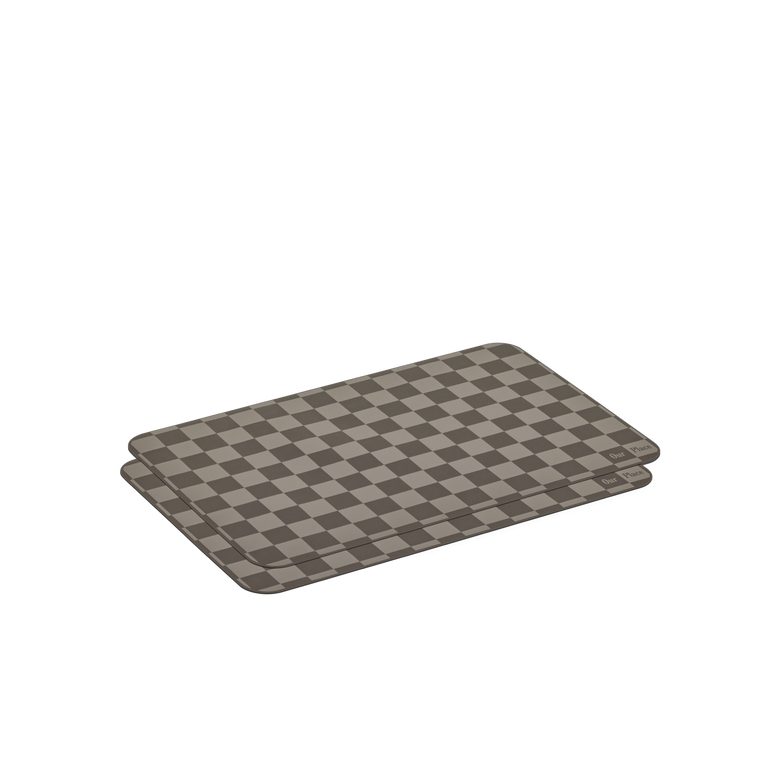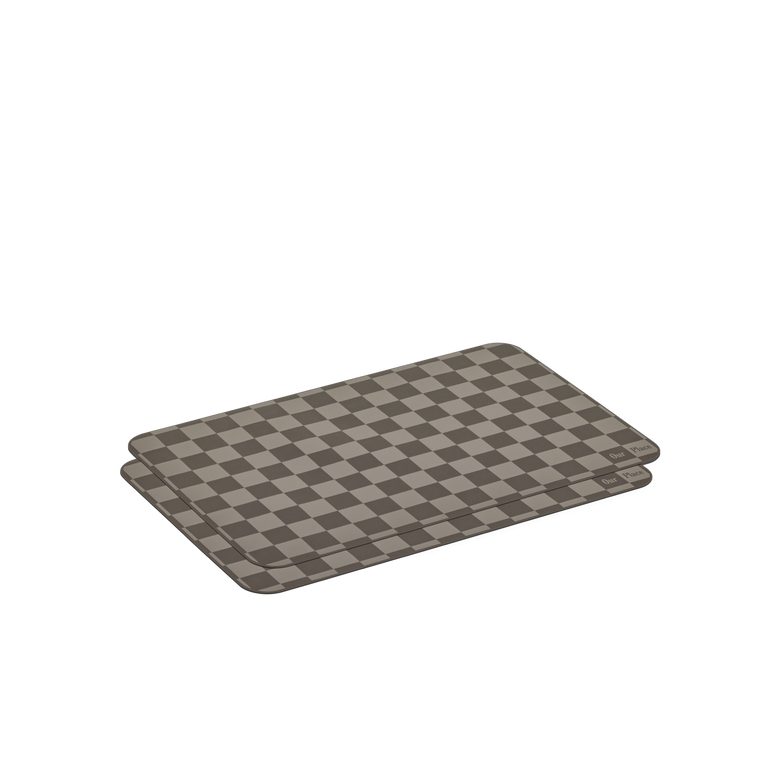 Oven Mats
Reusable silicone mats for baking, roasting, and prep
Current price:
£35
Original price:
£40

Why You'll Love It
Peace out, parchment paper. Use these toxin-free silicone mats over and over for easy-breezy baking, roasting, crisping, and cleanup.
Oven safe up to 230°C and designed to fit seamlessly with the Griddle Pan
Dishwasher-safe silicone material is made without potentially toxic materials like PFAS (including PTFEs and PFOAs), lead, and cadmium
Handy one-inch by one-inch checkered pattern is perfect for measuring dough.

Free Shipping
100 Day Trial
Free Returns
41.7 cm length, 27.5 cm width, 0.1 cm height
2.5 cm by 2.5 cm squares
0.25 kg
Made of matte silicone that's easy to clean and acts as an effective nonstick surface
Dishwasher safe
Oven safe up to 230°C, but not intended for use on the stovetop
Do not use sharp or metal utensils as they can damage the silicone material
A thorough scrub with a little sodium bicarbonate will eliminate build up. Over time, it will patina, but that's perfectly normal
Pairs Well With
Recommendations Just For Your Place
Griddle Pan
Current price:
£90
Original price:
£110
Baker's Bundle
Current price:
£140
Original price:
£165
Ultimate Cookware Set
Current price:
£399
Original price:
£655
Hot Grips
Current price:
£20
Original price:
Home Cook Apron
Current price:
£35
Original price:
£40
Hot Mitts
Current price:
£35
Original price:
£40