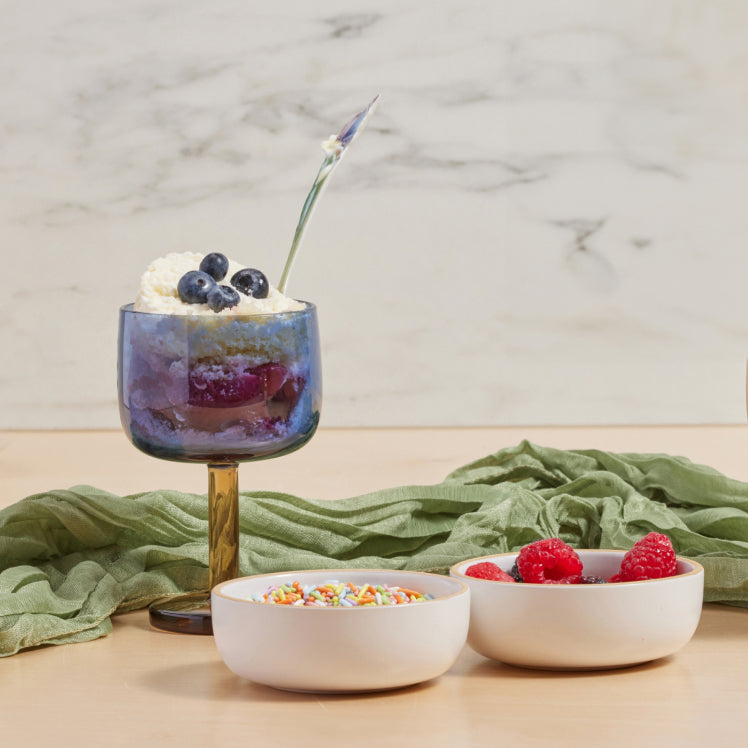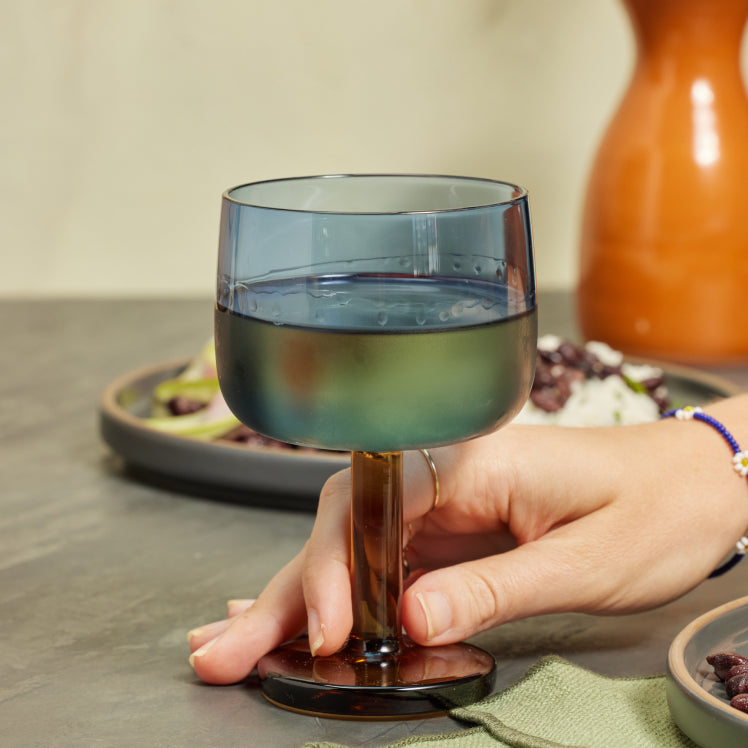 Designed to Last
Durable glass meets universal design with this ideal-for-everything coupe shape
Space-Saving Stackability
Ever met a wine glass that stacks? Probably not. But this one does!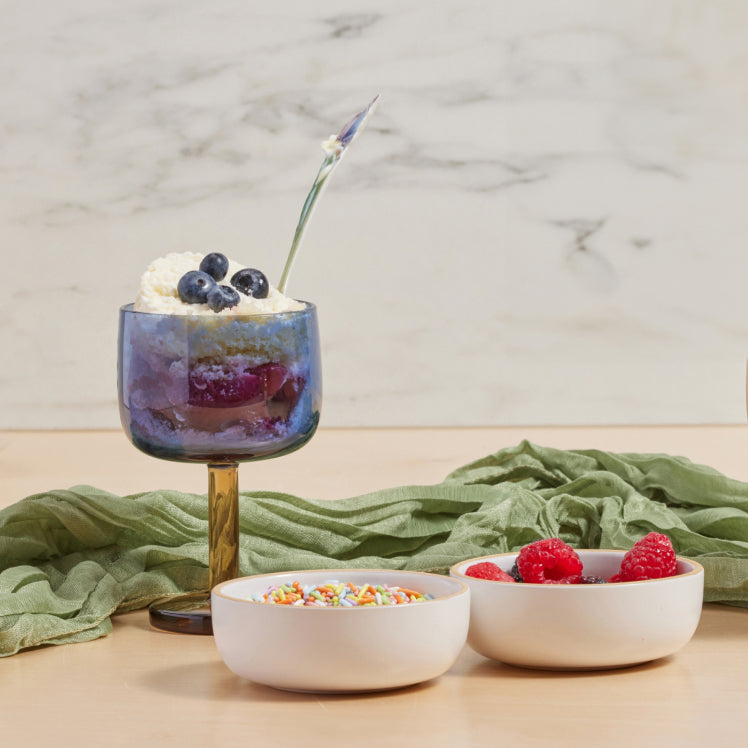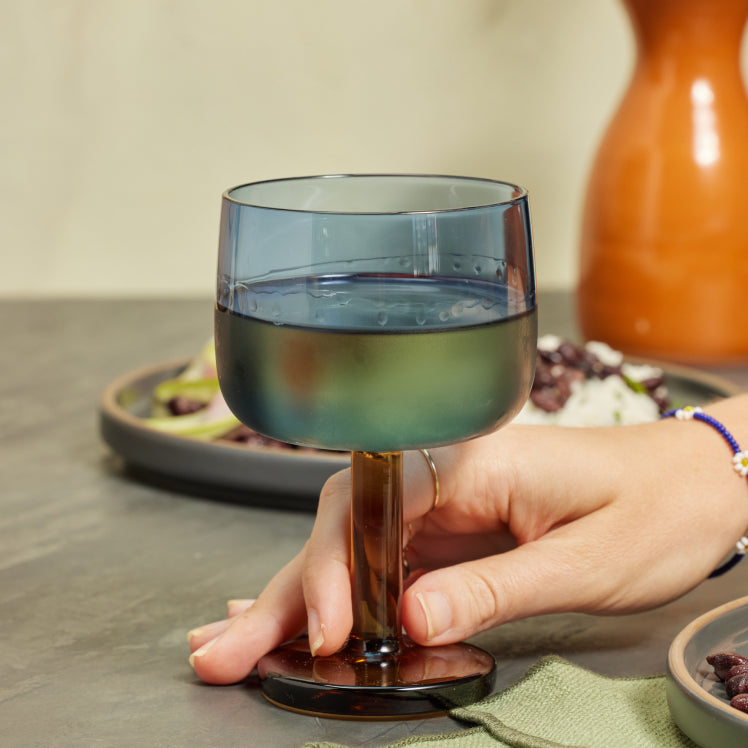 Party Coupes
Set of four colourful coupes for making a party out of any beverage
Current price:
£90
Original price:
Why You'll Love It
Playfully squatty, delightfully durable, and stackable, these handmade coupes are bound to be the life of your next party. Cheers!
Hand-blown, durable soda lime glass that's naturally infused with colours, meaning it won't chip or fade over time
Stackable to save cabinet space and dishwasher safe for easy party clean-up
Uniquely universal .3-liter coupe shape that's ideal for whatever lifts your spirits (desserts included…and encouraged!)

Free Shipping
100 Day Trial
Free Returns
8.1 cm. diameter, 13.5 cm. tall
.3 L capacity
Handmade, durable, naturally-coloured soda lime glass
Stackable to save space
Dishwasher safe
Do not use in the oven or microwave, and avoid super hot liquids
Avoid extreme temperature changes (like freezing to hot or vice versa) to prevent shatter
Designed to Last
Durable glass meets universal design with this ideal-for-everything coupe shape
Space-Saving Stackability
Ever met a wine glass that stacks? Probably not. But this one does!
Designed for Good Times
Your Drink of Choice
Comfortably situated somewhere between a wine glass, a cocktail glass, and a goblet, the Party Coupes are a welcome vessel for your drink (or dessert!) of choice: wine, spritzes, mocktails, kombuchas on ice…you name it.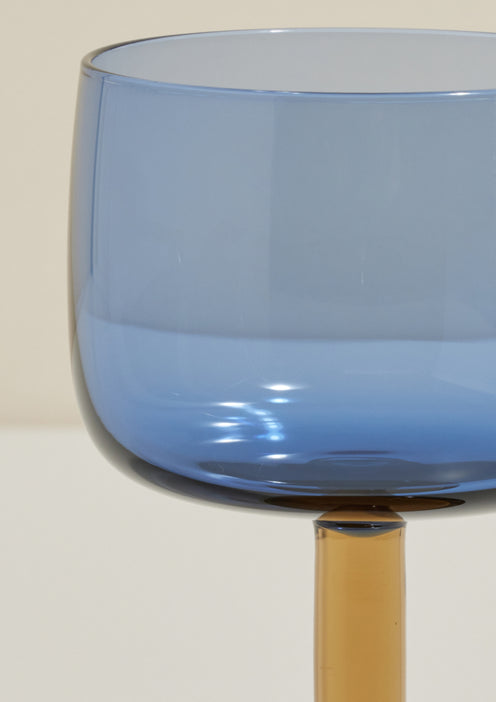 Cue the Colours
Not only are the party coupes delightfully two-toned for anything-but-boring looks, the colour is naturally infused into the glass. Translation: The colours will not fade or peel and will last as long as the glasses themselves.
Built for Partying
Hosting tip: Don't freak out over a spilled glass. Another hosting tip: Equip your guests with ultra-durable soda lime glass that's hard to break.
Pairs Well With
Recommendations Just For Your Place
Everyone's Invited
Current price:
£415
Original price:
£595
Set the Table
Current price:
£235
Original price:
£330
Starter Set
Current price:
£140
Original price:
£200
Night + Day Glasses
Current price:
£45
Original price:
£50
Night + Day Mugs
Current price:
£45
Original price:
£60
Gather Bowls
Current price:
£60
Original price:
£70
Gather Platters
Current price:
£50
Original price:
£60
Midi Bowls
Current price:
£65
Original price:
£75
Full Plates
Current price:
£65
Original price:
£75